NAXJA Member
NAXJA Member
Picked up this Jeep a couple weeks ago.
4.0, auto, 242, d30/8.25, 143k. Engine cranks, but won't start. The dreaded 'no bus' comes up on the cluster. ECU is badly damaged, assuming that is what the problem is.
Front driveshaft has a dent and a busted u-joint.
Front two tires are junk(RF has a bulge), has 3 good rims. Rear tires are ok.
Front axle is probably bent, hard to tell.
Let me know what you need! PM, post, or text 574-209-zerofourfiveseven.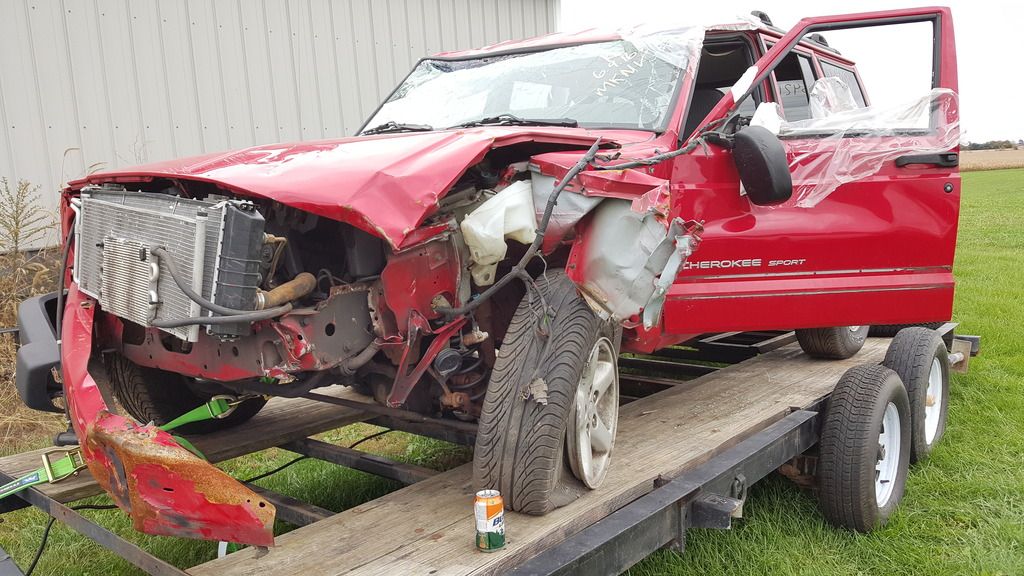 Front end parts are garbage, as is headlight harness, etc.
Passenger side front fender has some minor damage, RF door is in good shape, but window is broken. Has some rust too, but still a usable part.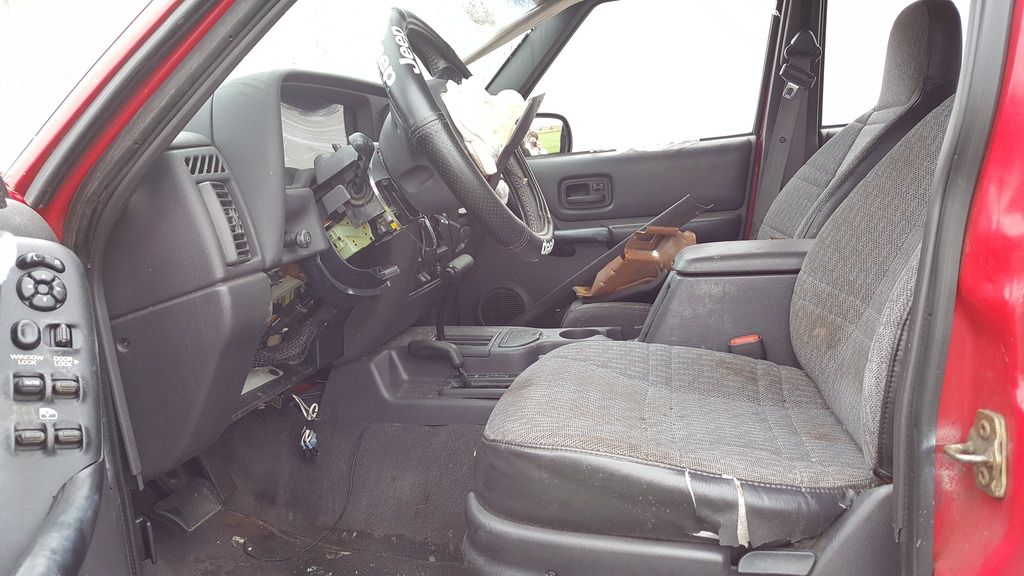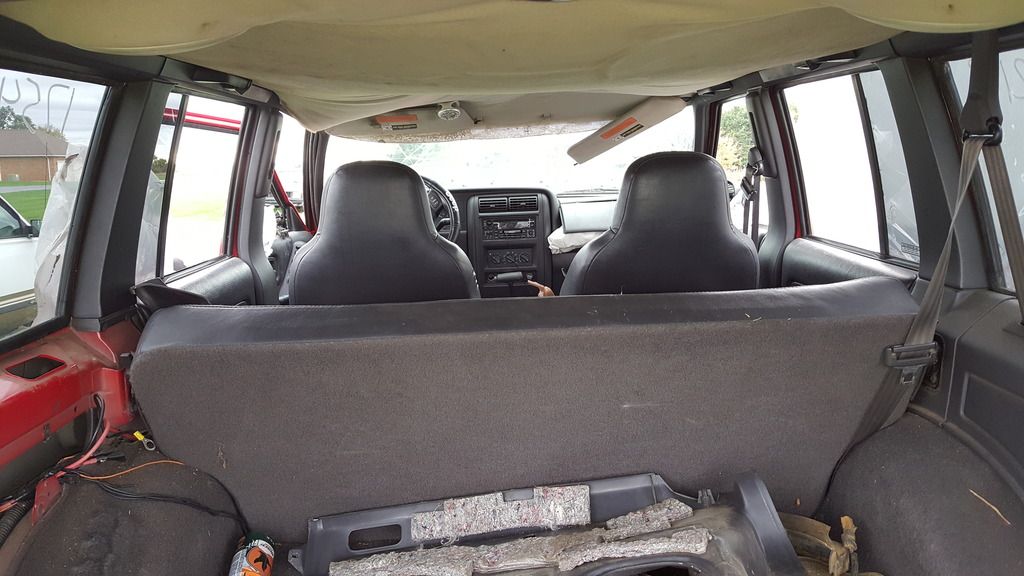 Interior isn't too bad.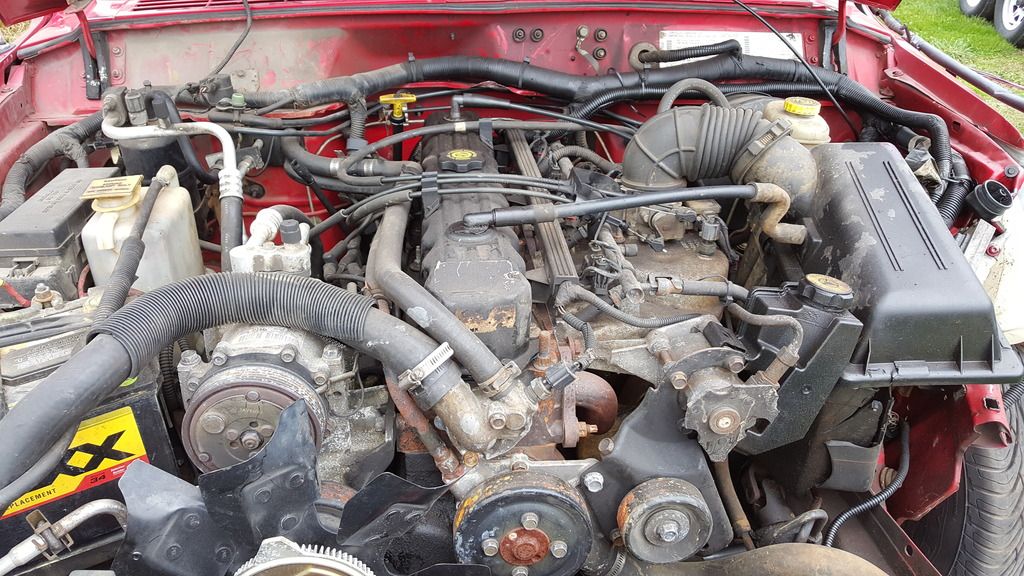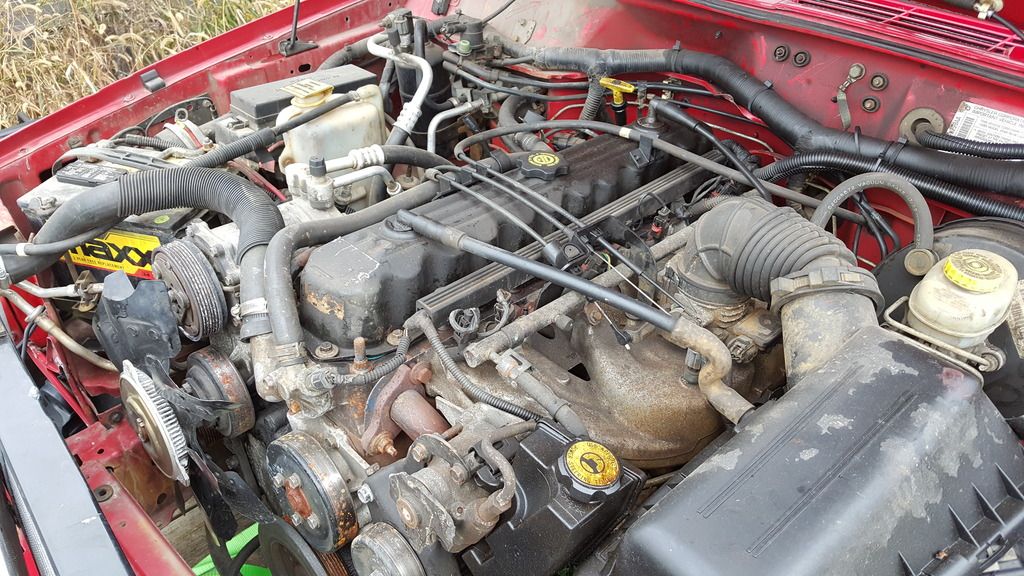 Engine has a busted power steering pulley, lower air box is broken.