Anything in the picture not mentioned as being for sale, is not for sale (includes my toes, the rug, kitchen counter, hardwood floor, etc) Has no killed anything yet.
Factory built 14.5" middy with 12" lite rail. BCG and CH included....all DD. Muzzle device is a yhm a2 style extended with a very good pin job.
Less than 300 rounds through it and it ran flawlessly. I'm just looking for something lighter and simpler. I'll include a front gen1 mbus in OD and a gen2 rear in black. Troy low profile QD rail mount socket included as well.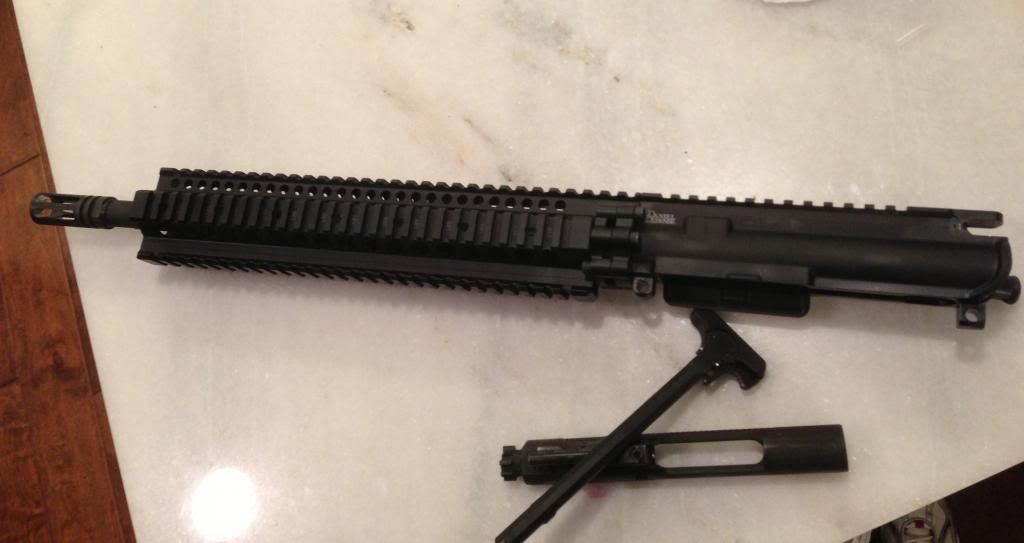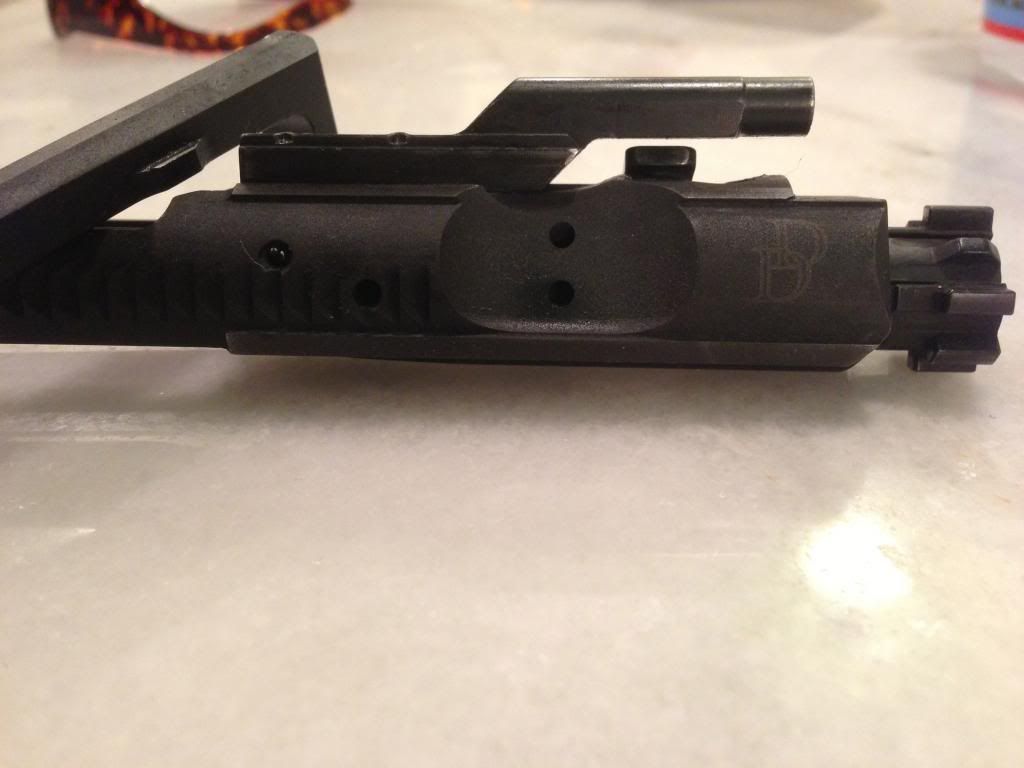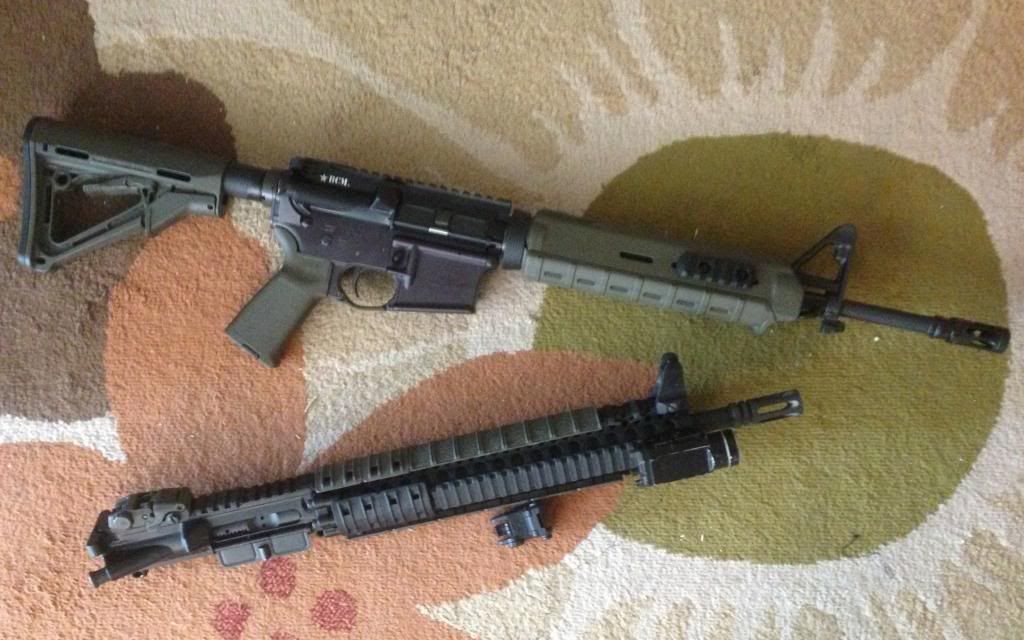 Other accessories pictured but not mentioned are not included.
$950 is what I'm asking elsewhere, $900 for Naxja