So i have a fiend that works at pick your part. He called me today because they had someone bring in a lifted XJ. It was mildly lifted maybe a 3in lift.
After looking it over some more i found it had a three link long arm kit that had a removable cross member... The owner took the cross member and the passenger side bracket for the long arms... but left the driver side on it...
He also took the track bar off but left the aftermarket mount. It is a wide mount for an aftermarket track bar. It also has a support bar going to the passenger side.
Has a freshly rebuilt stock driveline inside the jeep as well. Along with a lot of other misc parts...
I got an clinometer out of the jeep, brand new break pads, and gas can all for free.
Then paid $31 dollars for this bumper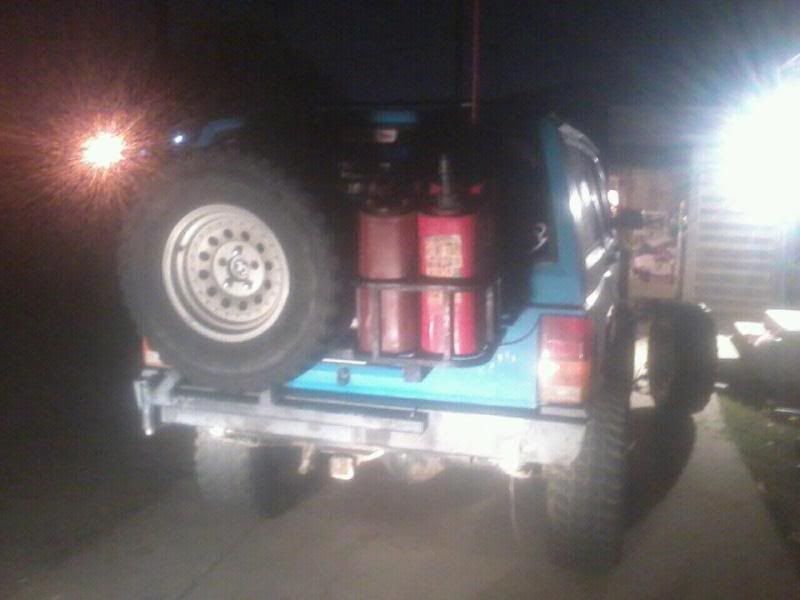 It has a cross enterprise sticker on the bumper... I looked on their website but they dont have this bumper.. either never did or dont anymore... Has anyone seen this bumper?
Either way i got one hell of a deal