This is my baby fresh out of a swamp run and my friends Honda under it.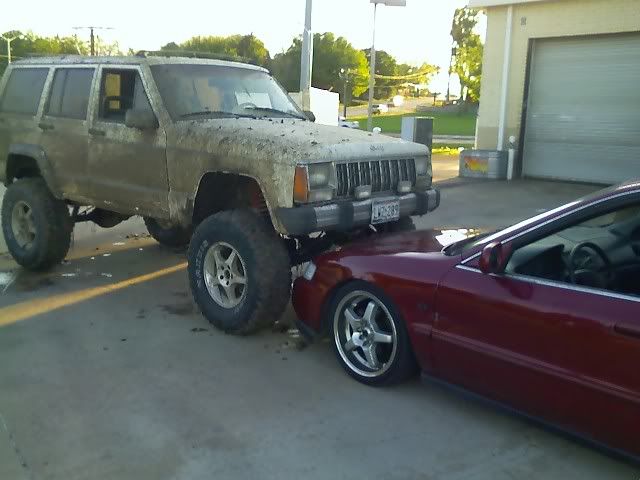 Poser shots, I know, but you wanted pics, so here they are.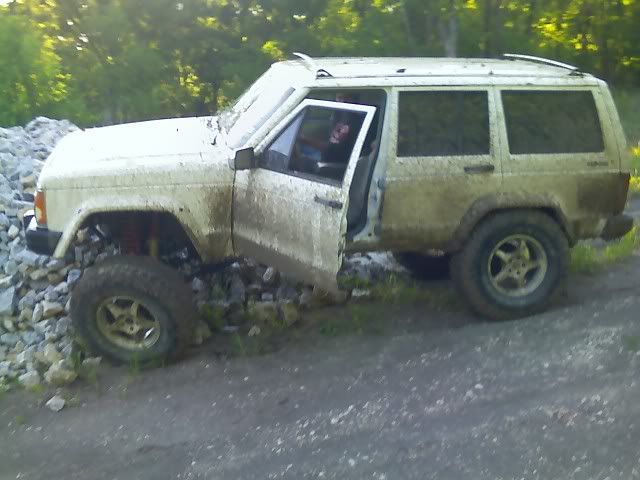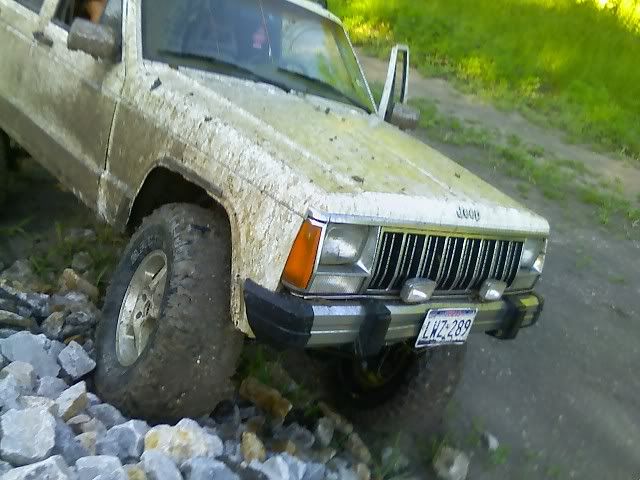 These are pics of my new WJ stuck in icky mud. 2wd btw.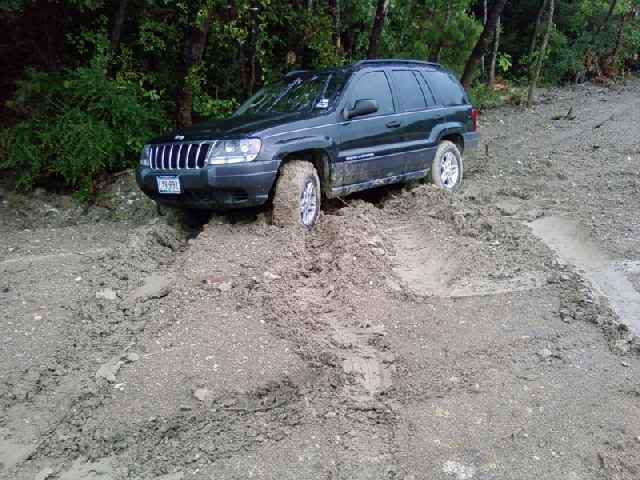 Then I called a friend to come pull me out.
He got stuck too.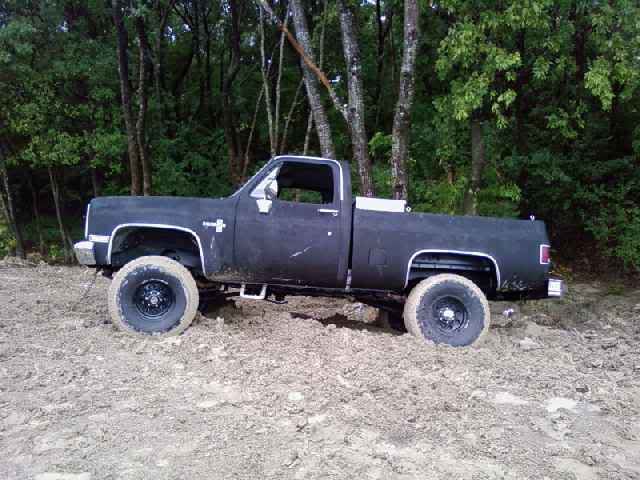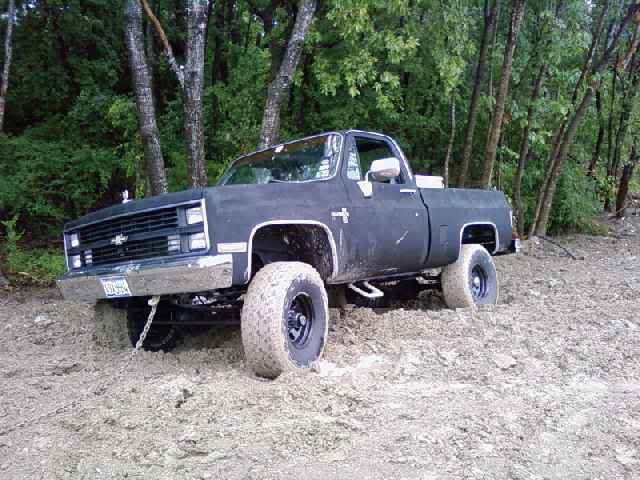 And this was yesterday morning. Pic from a blackberry phone.