Just bragging a little
while I find myself at the start of my mid-life crisis, I do not have the chest hair or gold chains that would allow me entry to the Corvette owners group, so I bought something faster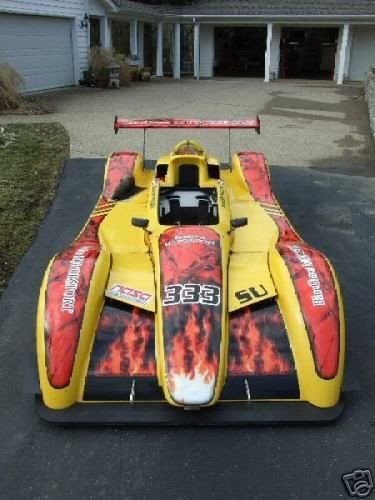 2004 Stohr
1300cc Hayabusa (Suzuki) bike motor approx 180HP in stock trim, 10 600 rpm redline (12 600 for the race motors)
car weighs about 900 lbs, 1075 lbs minimum weight with a driver
pushrod, double A arm suspension
Ohlins shocks, 500lb front 650 lb rear springs
twin tunnels and large rear diffuser
Stack electronic dash, and data aquisition
8 gal fuel cell allows approx 75 minute run time, most races are about 40 minutes.
Depending on gearing, this will approach 160 mph at the end of the straight at Pueblo
so if anyone needs a low mileage, only driven on Sunday's by an old lady, Mini Cooper S, contact me. I'll offer $500 off to NAXJA members.
So the rock crawler will be forgotten for a while until I find the funds to finish it. Slight possibility I can make Moab in Oct, depending how my trip to the Singapore Formula One race works out.
And for Led - yes I paid for the new toy in Krugerrands.
:laugh3:
Grant