NAXJA Member
NAXJA Member
Rear shock tower build.
Main points I focused on while designing the shock towers:
1) Keep it simple.
2) I wanted to retain as much cargo room as possible.
3) I still wanted the ability to lay down the seat and carry longer items.
Here is the before:
Carpet and padding removed: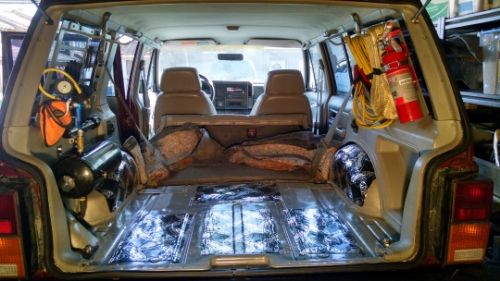 I cleaned off a section of the rear frame: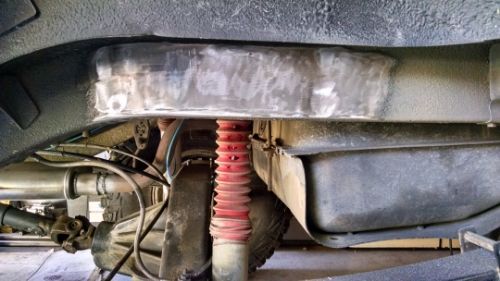 I then added an 18"x4.5"x.125" steel plate to the frame:
Plate and shock hoop welded:
Shock hoop inside (top of hoop is at 14.5"):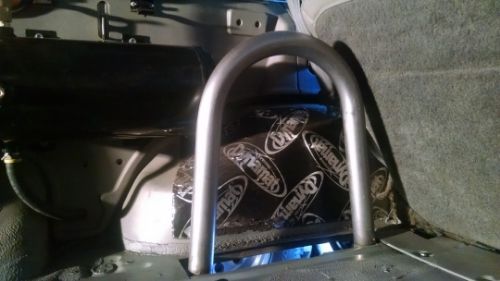 Upper shock mount tabs added: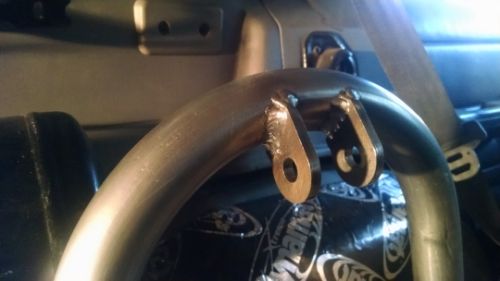 Lower shock mount stud added to spring plate: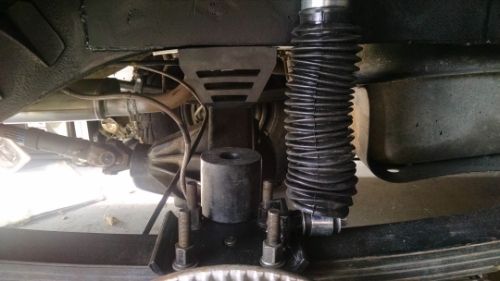 12" Bilstein shock mocked up: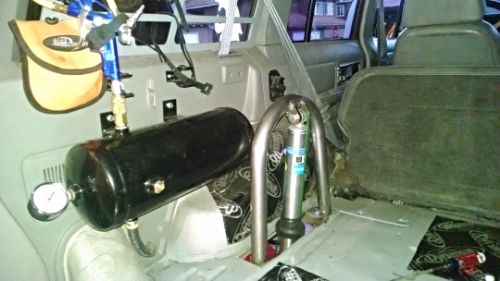 Shock hoop painted: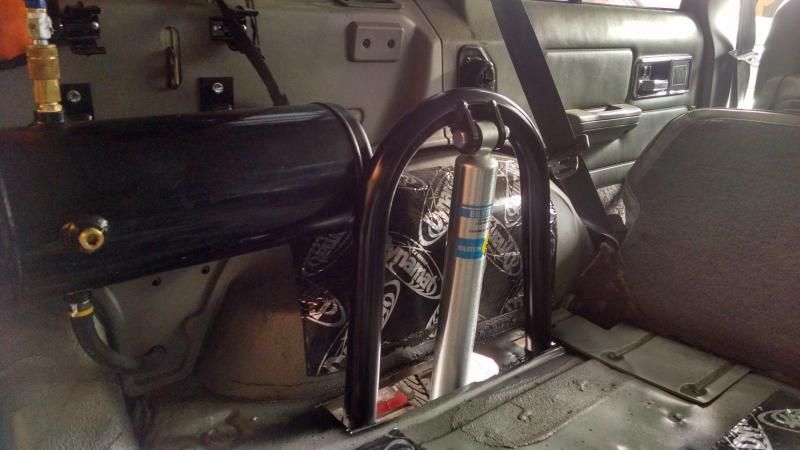 Both hoops completed: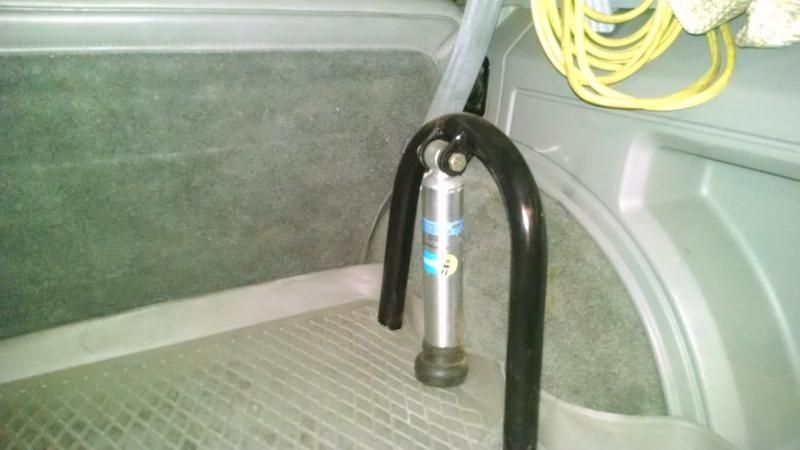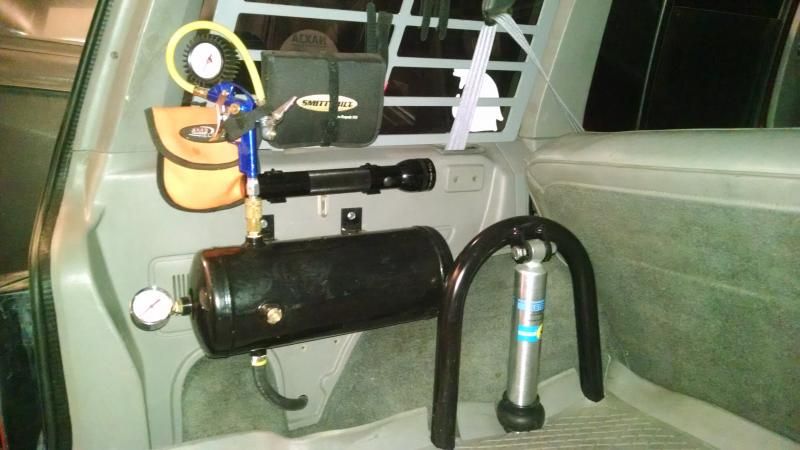 I have put almost 1k miles since the install and have done a couple offroad trips. The shocks work very well. There is a little flex in the hoops, so I will eventually just add a trigulation brace to the wheelwell.
The shocks have about a 5 degree angle inwards and have very little side to side movement between full extension and compression. I have about 1/2" clearance around the shocks and have not found any contact.
Total cost for materials:
1) Rusty's universal shock hoops - $80 shipped
2) 18"x9"x.125 steel plate - $6 local metal supply scrap pile
3) (2) Jeep CJ T-176 shift boots - $16 shipped.
4) (2) Shock studs - already had on hand (included with Rancho shocks I was running)
Total: $104