NAXJA Member
NAXJA Member
Well, this is my 4th trail rig and something like my 10th Jeep overall, and I've never done a build thread. So it's long overdue!
I ramble on a lot so I will try and use lots of pictures to break things up.
So I had this black 99 XJ, which was already lifted when I got it with stock axles. Over the course of a year I finally had it set up about like I wanted. Bumpers, sliders, locked and geared axles, 33" KM2s, generally a point and shoot rig for what I typically run and finally letting me try some harder stuff.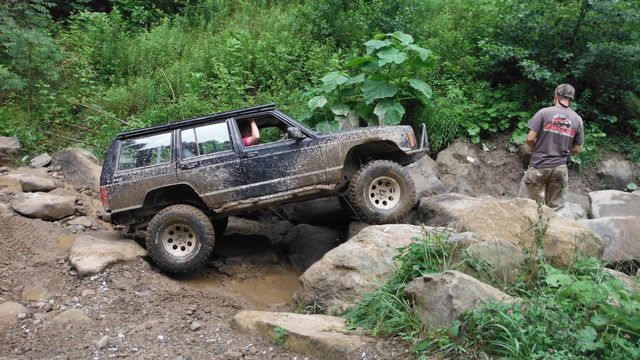 In the mean time I picked up a stock 97 XJ to daily drive, with a slight "misfire":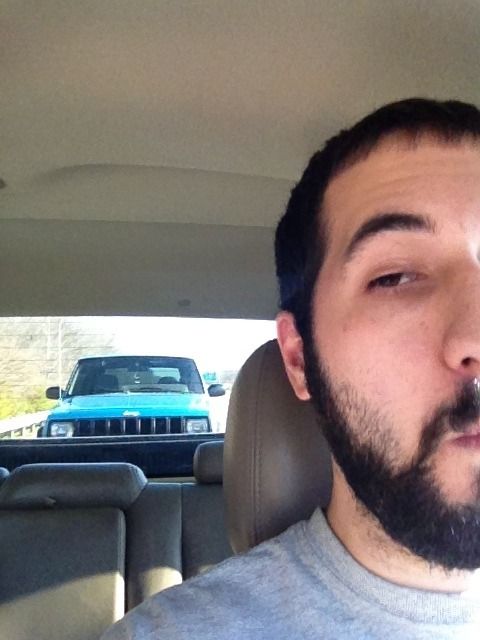 So then I located the misfire. Jeep, your piston! Woof.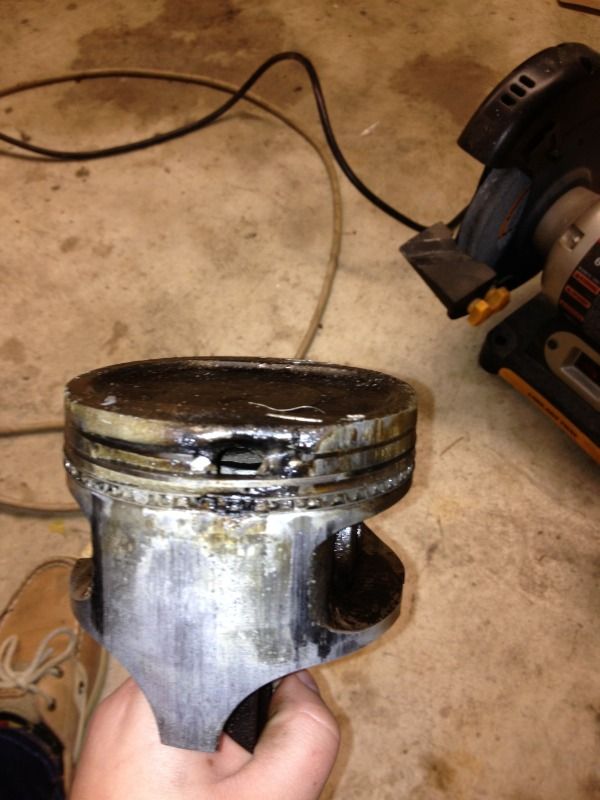 I tried to replace the piston and put the engine back together with new gaskets, but compression was still crap on three of the cylinders. I was bummed and hoped I could find an engine cheap.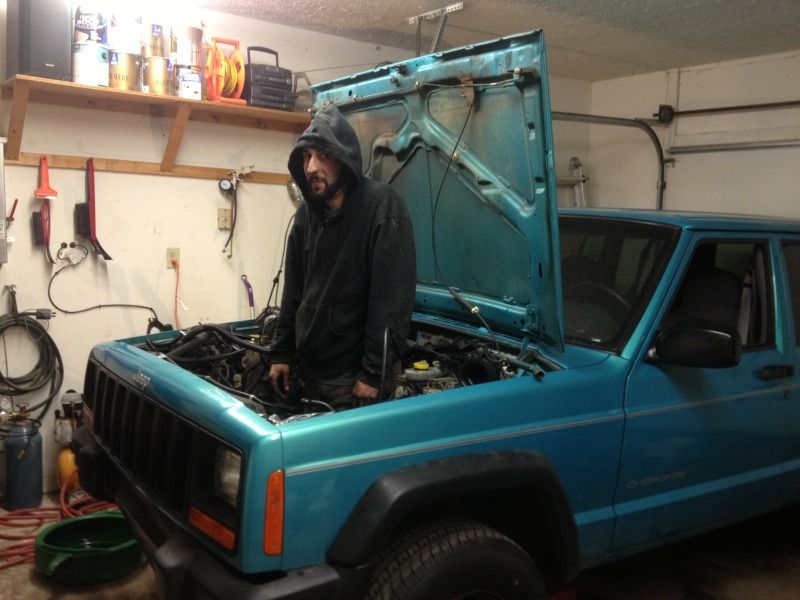 BRIANHO was in the process of parting out his buggy, so I ran down to his house to buy it, and got it swapped in. Now I had a running and driving stock XJ! Turns out these things are pretty fun to hoon about in when they are stock height, have sway bars, and don't generally drive like crap.
Moved on to the usual upgrades. MWC swag: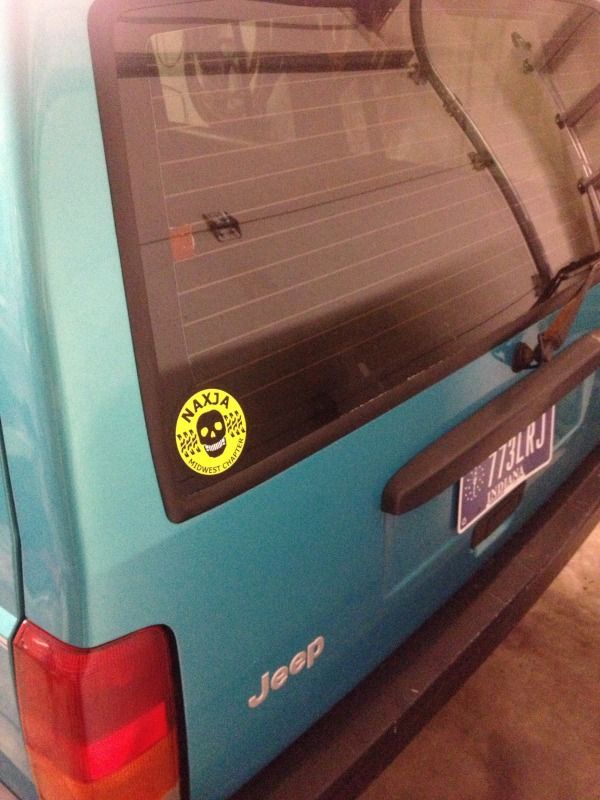 Replaced the leafs with new OE springs to fix the saggy butt: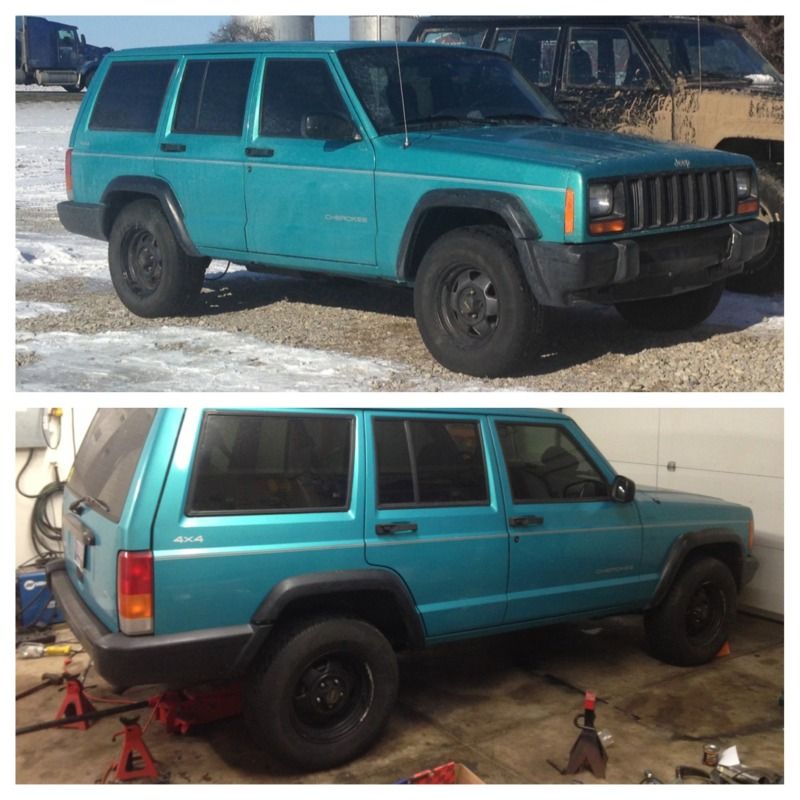 Even picked up a set of snowflake wheels and some Destination A/Ts: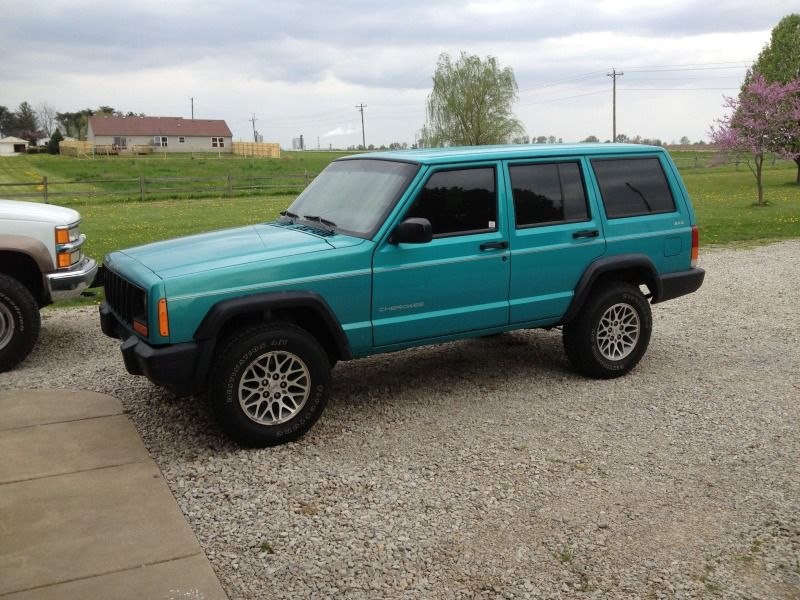 The two XJs even got to hang out a lot and be buddies: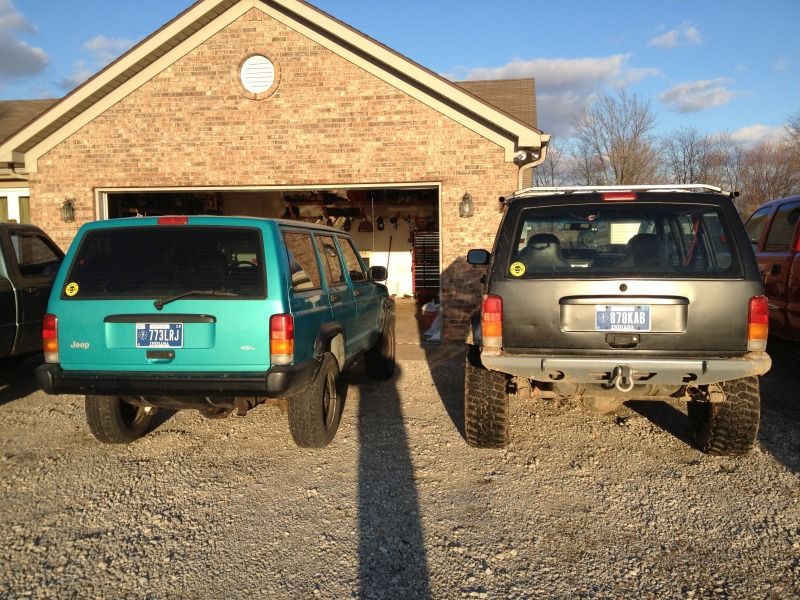 Things were going great, I had a reliable DD and a trail rig that was serving me well. Then I went to Harlan this July, and after several tries made it up Rail Bed. I was so excited that I cut a nasty donut to show off, and this happened: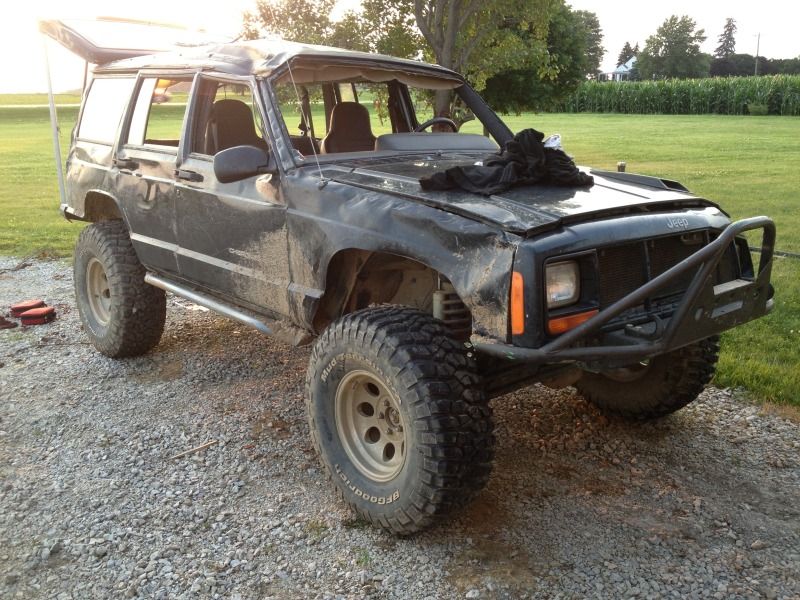 Oops.
Everyone survived the rollover with minimal damage, and I had to make a choice about what to do with the Jeep. Since it sits outside nearly all the time and I like to be warm in the winter and cold in the summer, cutting off the roof and making a buggy wasn't in my plans (or my abilities). It still ran and drove, so I contemplated finding another XJ to swap my parts on to. Then it finally occurred to me that I already own another XJ that would be perfect for this.
I got a lot of feedback but the decision has been made: wheel tealie!
Last edited: