Hey all. New year, and somewhat (?) new to my XJ.
Backstory - Got this XJ many years ago, brand new, and it went on a freighter down to Bolivia and Peru for a few years. Catalytic converter taken out, since there was nothing but leaded gasoline down there for it. It was perfect for Bolivia, where much of the on-road driving is off-road (with potholes that'd swallow your children, cobble stone roads if you were lucky, and "paved" roads more resembling trails). It's been up over 20k ft in the Andes, through the jungle, over mountains, up and down the coasts of Peru and Chile - fun stuff! Eventually it was brought back to the US, and I had it in Los Angeles for awhile. Went to other family around 2005, but I got it back 2 weeks ago and it's now with me in Vegas.
For the most part, it's fairly stock. No major mods.
1997 XJ Sport
Up Country suspension package
5 spd manual transmission
Obviously bad-ass aloha-print seat covers :laugh3:
115k miles just hit on my drive back from San Diego a couple weeks ago
... and fine... if anyone has any good aftermarket fitted seat-cover suggestions, I suppose I'd be open to it. The original upholstery is actually holding up quite well, but I'd rather keep it save from that Vegas heat/sun.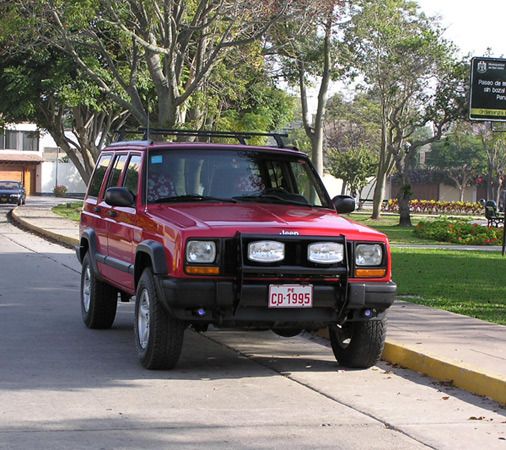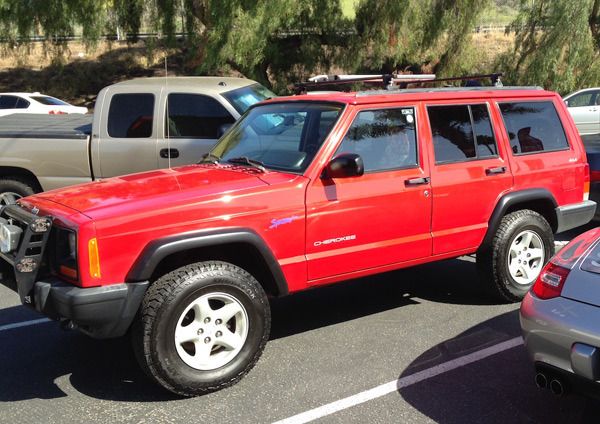 Middle pic shows post side-molding removal, done just the other week. They were pretty worn and tired looking.