NAXJA Member
NAXJA Member
Great trip! Kittrell had to cancel at the last minute, so the only attendees were Metal Monkey with his family, and myself.
One of the first things I noticed was more campers, and more ATVs. The second thing I noticed was the trail being rougher, more dug out than I remembered.
We had already gone through a few rough spots on the lower switchbacks before we got to one I remembered from my previous trip. I thought I could squeak through on the right, between the tree and the rock. When my first attempt was not working, Cameron had already run in front of me to see what was going on. He pointed out the only possible lines I would have with my set up, would be to run over the rock with one set of tires or the other. Yes, it made my Jeep lean quite a-ways. Yes, I wanted to cry like a little girl. Cameron's assessment, ability to communicate, and spotting, kept me from looking downhill as we followed through.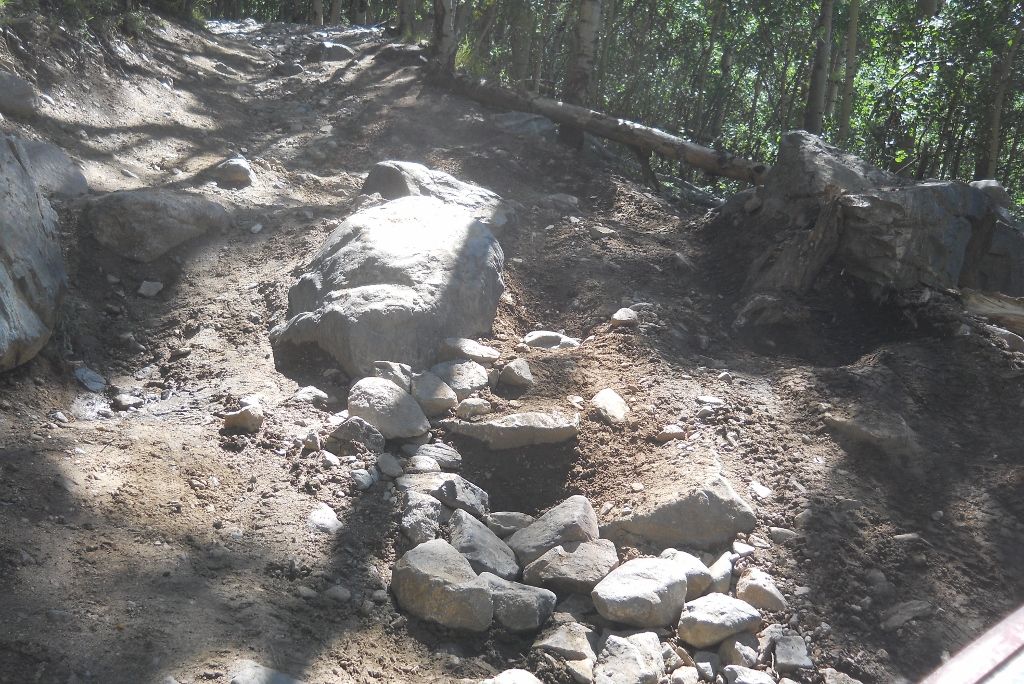 I tell ya, that Cameron likes to run over stuff.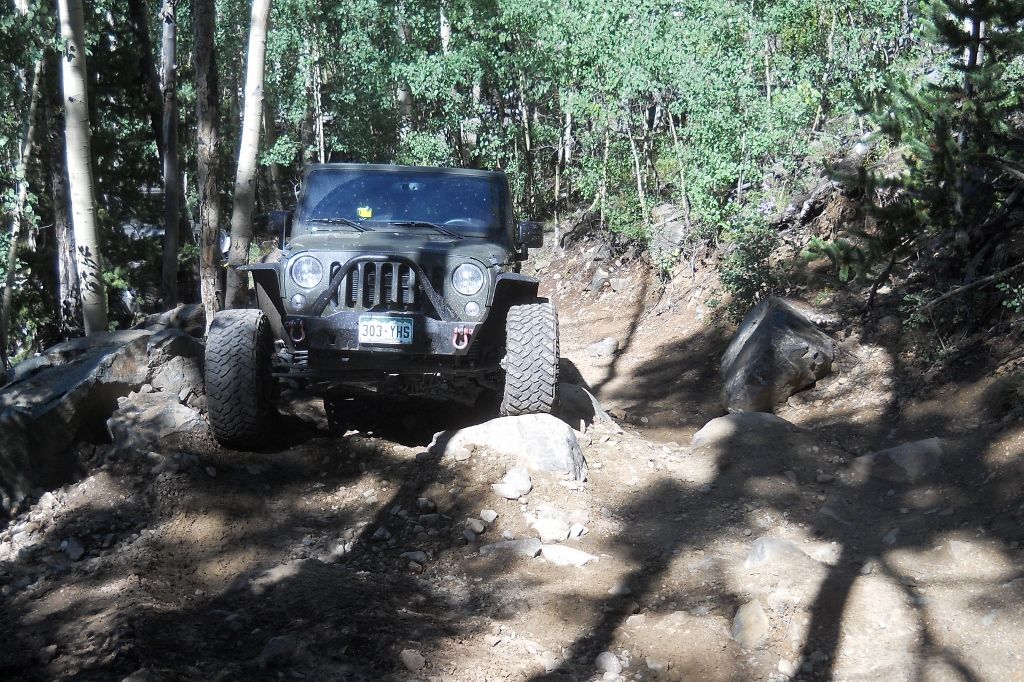 And more stuff...
And more stuff!
This one finally got him! The front diff was stuck on a rock, the rear frame was stuck on a rock. All four tires were digging holes, where they could reach the ground.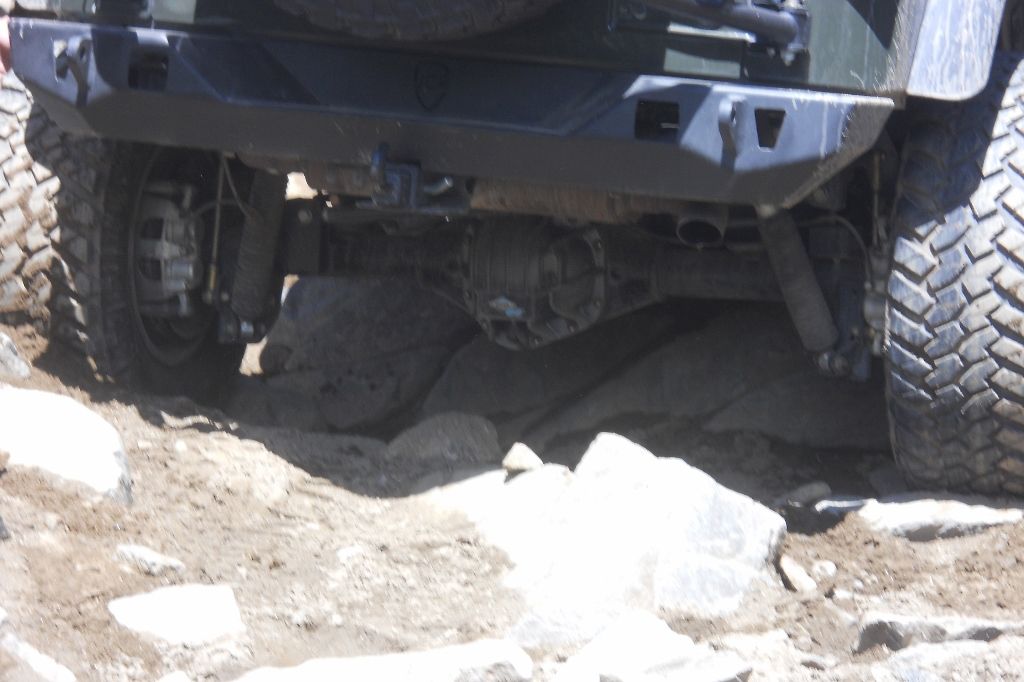 After a few tries of throwing rocks under the tires, Cameron opted for a tug. Since my only recovery point is the rear hitch, I took the XJ around on the bypass. After backing up, watching Cameron's hand signals, I looked forward to see one of his sons mimicking the old man. Off-Roading has a future!
This is the only other pic I took there, nice place to be stuck!