Thanks to the hard work by many people, the SEC was able to contribute to the first workday of 2013 at Uwharrie, both in terms of man hours as well as financial donations.
Josh (Joshooha), Josh (JRT1393), Eli, Glenn, Nick, and Myself, on conjunction with numerous other 4x4 groups in the area, all participated in the workday which began at 9am at a very icy Uwharrie National Forest. The goal of the day was to install as much guard rail as we could that had been delivered yesterday. In order to accomplish this, the main tools that were necessary outside of man hours were a bobcat with hydraulic auger attachment. Thanks to the help of NAXJA National matching our funds, we were able to contribute a total of
$500
for this event to cover the complete cost of the Bobcat rental.
Despite the Icy weather that made for tricky roads, and even trickier trails, we managed to get all of the guardrail (400 feet worth!) hauled up to the trail and installed. Big thanks to everyone for all the hard work in the cold, icy, muddy mess we had today. Hats off to the guy from NC4X4 (Snappy I think he was referred to as?) for cooking a mean brunswick stew for everybody to enjoy at lunch. A nice hot bowl of stew sure did hit the spot after sliding around on the trails all morning.
Just a couple of pictures for now, the rest can be found at the link on the bottom. I encourage everybody to check the Land Use forum as all of the Uwahrrie happenings (workdays, rides, events...etc) are updated.
Morning meeting with Terry from the Forestry Service to get the breakdown for the days events: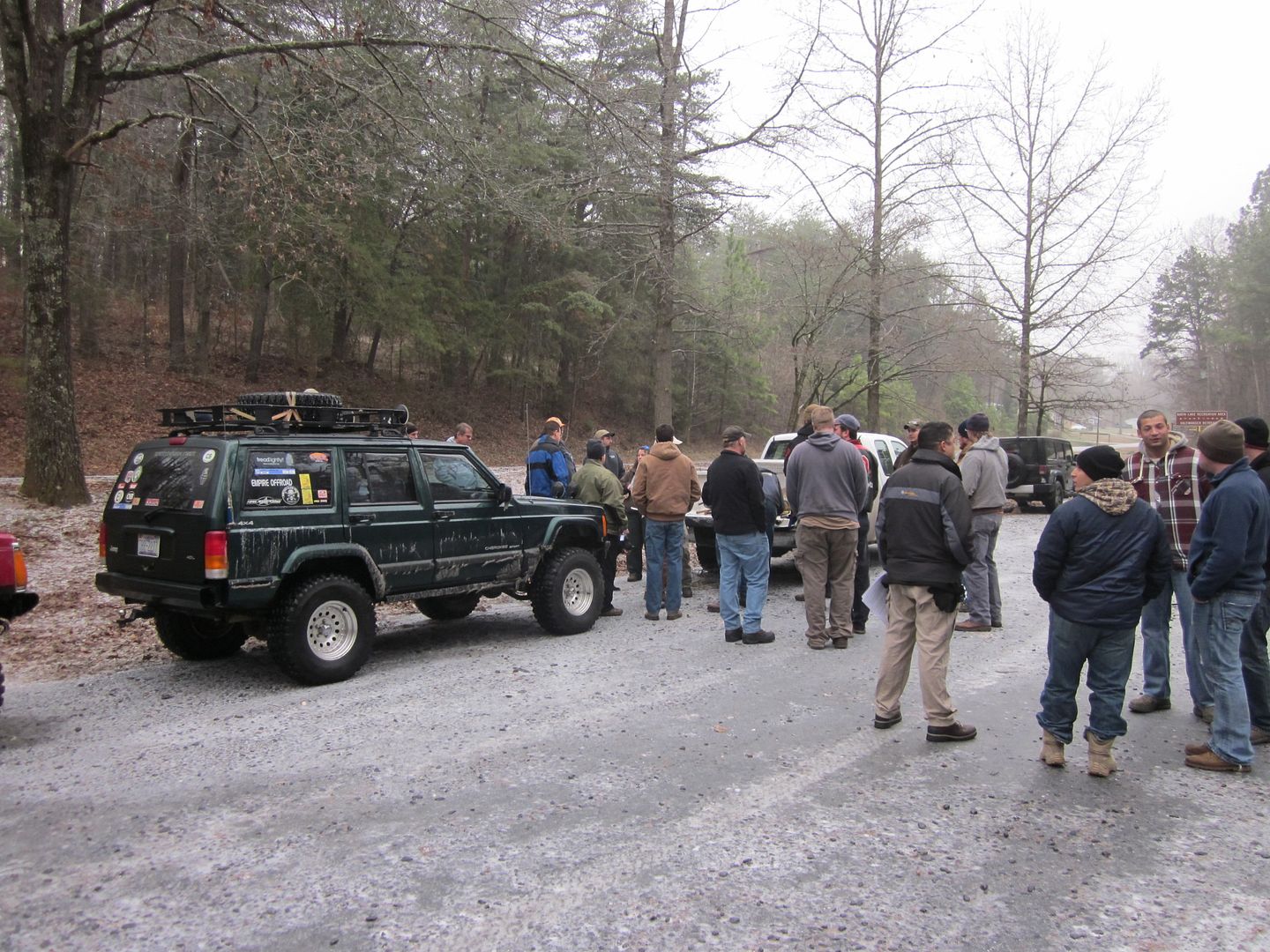 Loading guard rail to take up the trail:
Nick was on Bobcat duty for the majority of the day: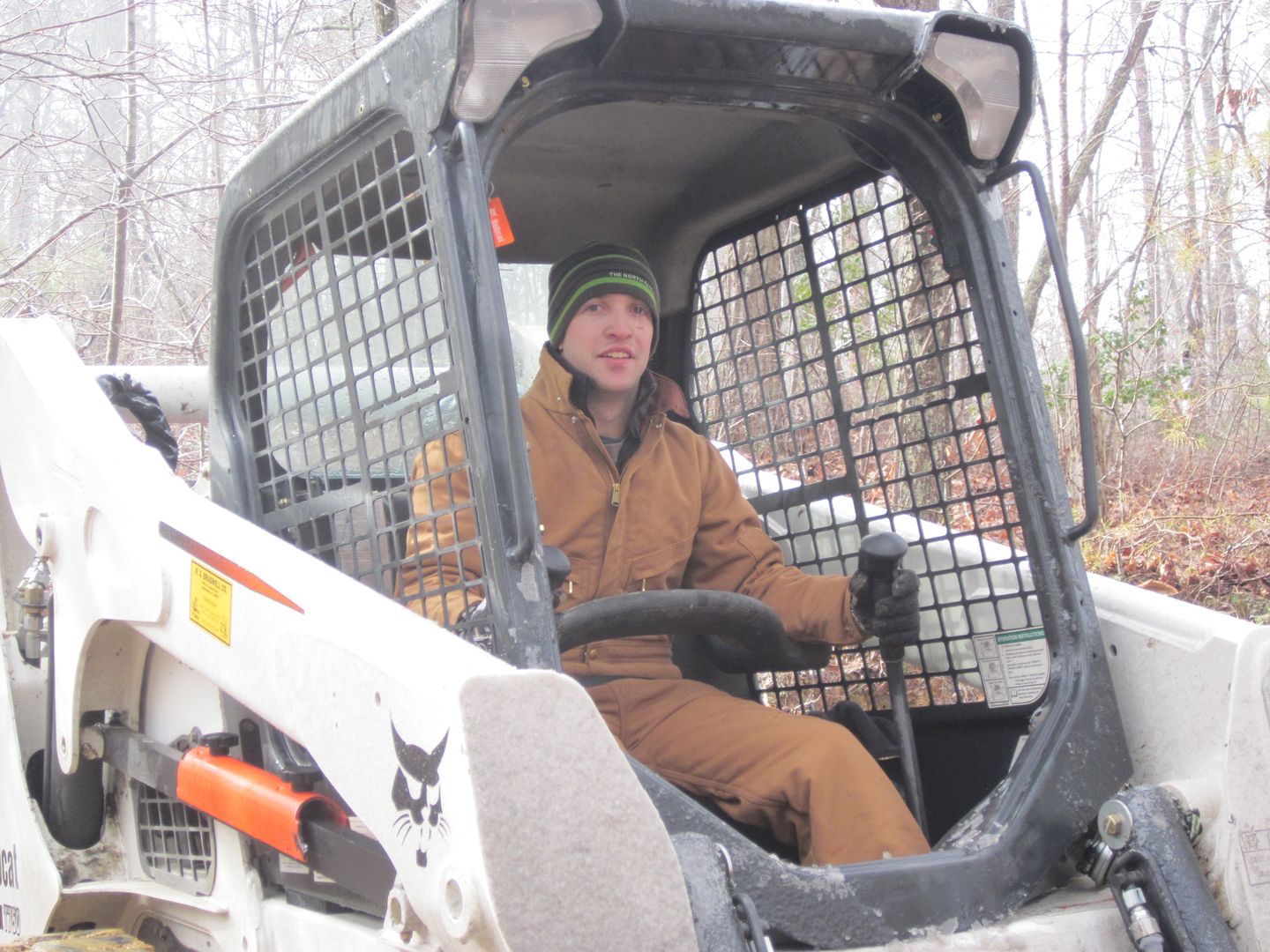 Bobcat stuck on the first hill. Pretty much set the stage for the rest of the day...:
Yours truly helping to get the guard rail in place: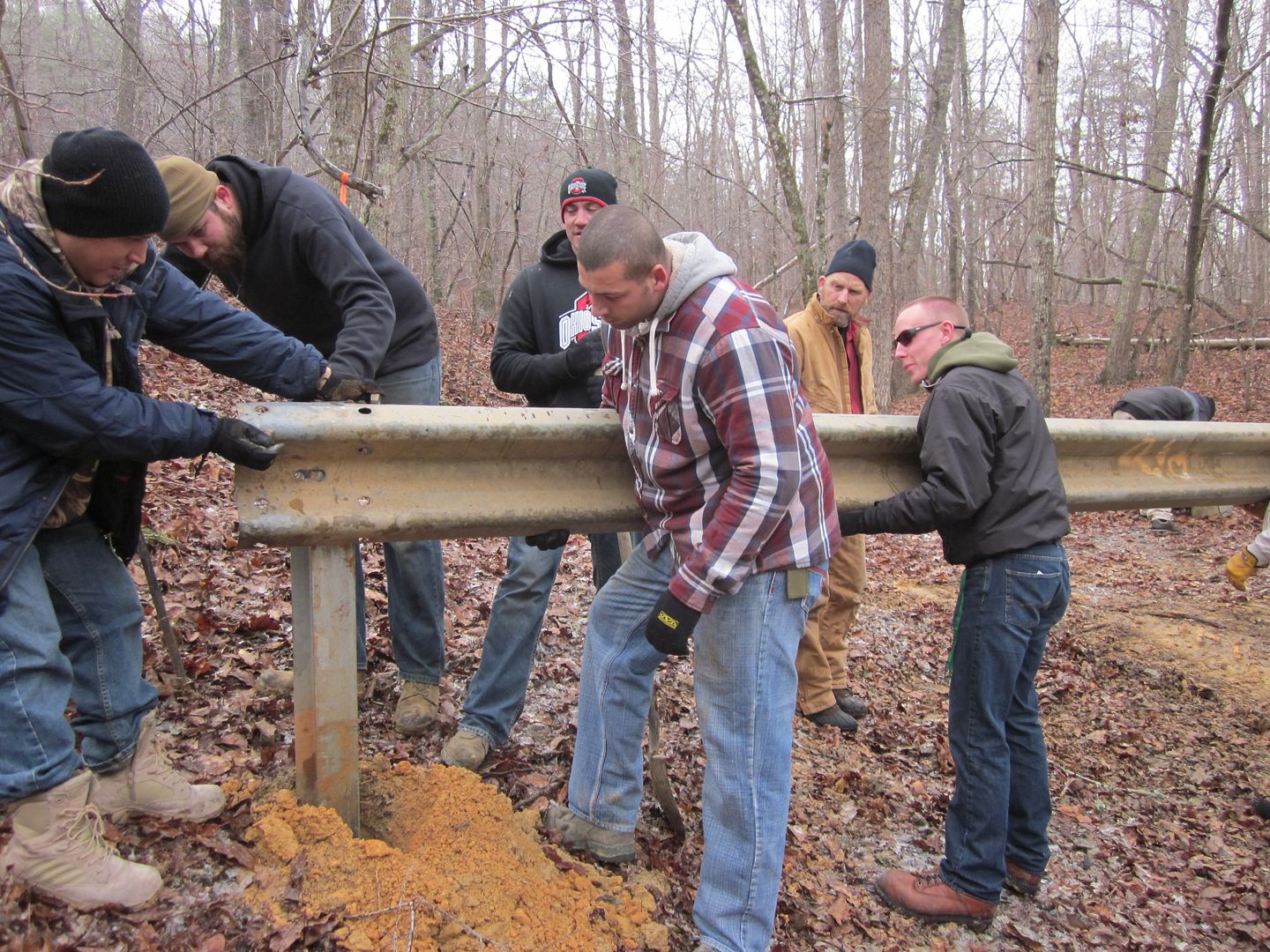 Great job today guys. Can't wait to do it again!
Link to the pictures I have of today:
http://s840.beta.photobucket.com/user/uncc_99xj/library/Uwharrie Workday Jan 2013