Just throwing this out there. As most know, I am re-doing my Jeep and subsequently have a few parts that someone out there might want.
First up, sliders.
These are made out of 1-1/5" .120wall, and are weld-on type. You or someone you know will need to do a little fab work to get them on your rig. I cut them as close to the frame rail as possible when removing them, and it should be ok. However, if you have to replace one of the support tubes or something...thats on you. Bottom line, they are what they are, and are sold as is. They have kickouts on the rear section to keep your quarter panels off of trees and rocks. As you will see in the pictures, I had my exo tied into them, but have cut off those tubes and smoothed them back out. All they need is a fresh coat of rustoleum, and to be welded on. I had them tied into my cage, so I didnt need to bolt them to the pinch seam. However, a thin strip of steel for the pinch seam could be added (by you) to these easily. These are less than 1.5 years old, and have only had one wheeling trip on them (last years crawl) I dont have time to put them on for you, I dont have time to deliver them, and I dont have time to ship them. They can be picked up here in Decatur/Atlanta, or I can haul them to the Crawl in a couple weeks.
$120 bucks. You cant buy the materials for that.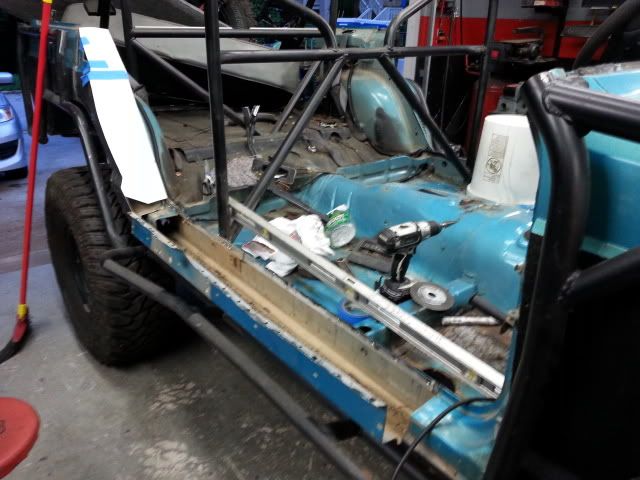 Next up is the B-Pillar cage section. Same as above 1-1/2" .120 wall, I cut this out as close to the tie in pieces as I could so the tube stayed as long as possible. This went through my roof and tied into the exo, and through the floor and tied into the frame/sliders. A note of caution, I built this piece by piece IN the jeep, and took it out WHOLE after the top had been cut off. My point is, if you have a full bodied rig, this may or may not go into the vehicle without cutting and rewelding some of it. It may, I just dont know. This has enough angle on it so the seat (WJ or XJ, I had both in it.) will lay back comfortably, and all the way in the rear position.
Same deal above, you can pick up here, or I can haul it to the crawl.
$60.00 bucks. Again, not even close to the material cost.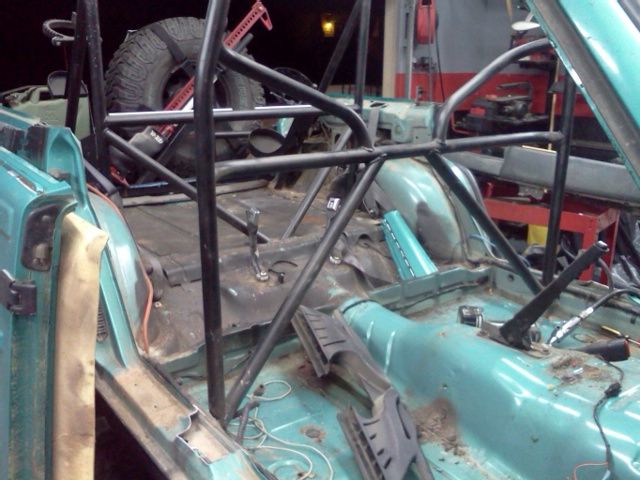 Lastly, this may be a long shot, but could potentially save someone a lot of time and money who may be considering an exo. This is the upper portion from my exo, and includes the light bar but NO lights. The lightbar is removable and adjustable. It could also be removed and have a LED lightbar strip put in place very easily. I was going to do a 50" light bar, as I have 52" between the mounts. You could tie it in as is like I had it with some fab work, or cut the vertical pieces off and have a complete halo ready to build off of. What you see is what you get. its not that heavy, two people can easily move it around.
$200.00 bucks. This is pick up ONLY, unless someone local who is going to the crawl has room for it, because I dont.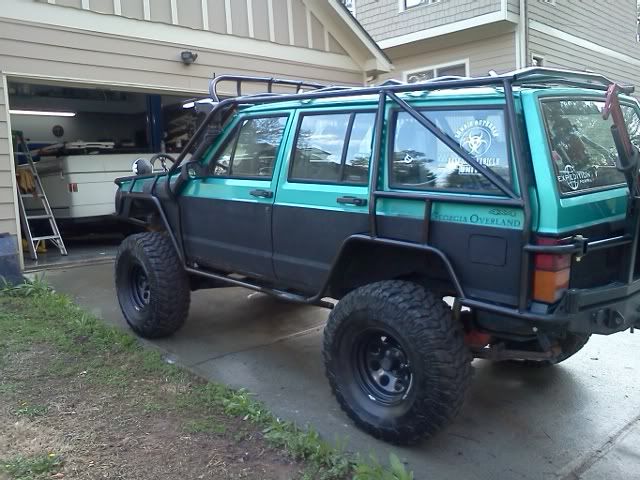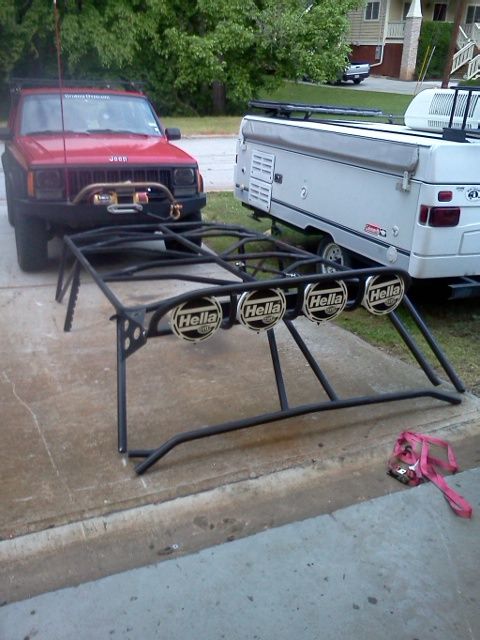 If someone is really ambitious, I would do the whole package for $300.00, and they would all work tegether really well on a different rig.
Stump.