So over the last year I have been buying stuff for the new TJ after selling the XJ and I got to a point were it was time to add long arms and stretch to the front. I have been planning on this for some time and even tho its not a 609 (wish list) its better then the LP 30 and stock arms and only 4 inch spings it was.
And to fix this.
Yup riped the LC braket off the housing. That is a fix to DD it.
I would like to thank a few vendors for making great stuff.
Ballistic Fab- Link bracket / coil spring / shock mount combo
GenRight- 3link frame brackets, and johny joints
Ruffstuff- steering and trackbar
TNT- for sharing great info on stetching the front of a TJ (with out rotating the steering box)
The Parts Guy great work and prices.
I plan on rotating the steering box to make room for a 609 in the years to come. But just installing a new trackbar and OTK steering it is easy to get 3 to 3.5 inch stretch with a HP 30. Everything clears. If you put a larger housing then you will have issues with the pitman arm getting into the housing or trackbar it will not have room. So that will be later. Inless someone will donate a 609. If you dont ask you will never know.
Before I go on and thank AZ Off Road. (The Parts Guy)
http://www.naxja.org/forum/member.php?u=65154
I want to make it clear since someone will think it. I do not have any ties with AZ Off Road. The owner John has been a friend of mine for a while. The wheeling kind not the come over for X-mas dinner kind. John is the AZ chapter pres for NAXJA.org a XJ web site and since I have been an XJ owner and a member of NAXJA I have gotten to know John over the years. I wanted him to do the work on my rig since I have seen his work and prices and know he can hang if not beat the other shops in the valley.
They did a great job with the mismatched parts I have gotten over the years. The Ruffstuff I bought from AZ Off Road. Its the little things that get me. Like not just cutting off the old but grinding down the frame and repaiting it all. Didnt ask for it but it was done. Also like washing my rig before picking it up. Thats the stuff I like to see when i spend money.
I will post up some pics once I get back on the trail but I am short gears and new longer driveshaft and corect shocks. So for now just enjoy the shop posses.
Side view you can see the new lenght. Right at 3.25 inch stretch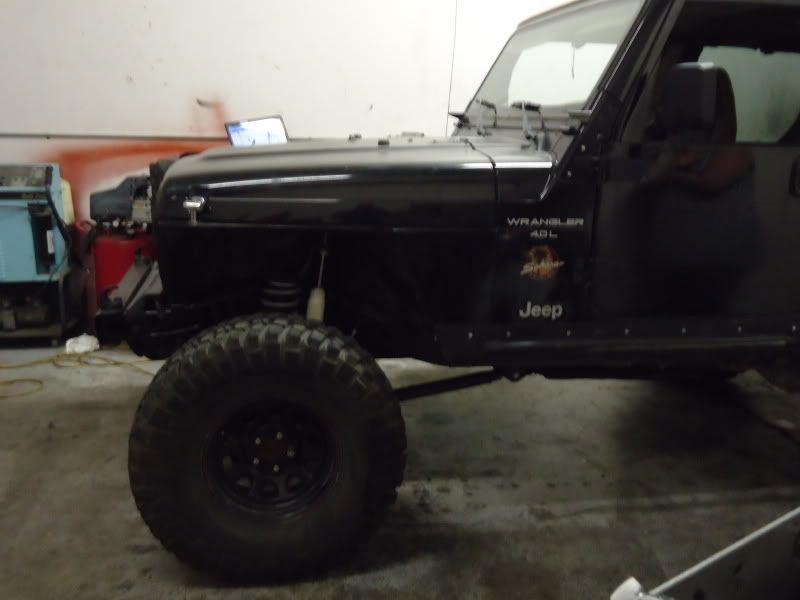 Some nice work indeed
Swaped my LP for a HP 30 (CRY) not a 609 but an upgrade. Again didnt ask for the clean up and paint.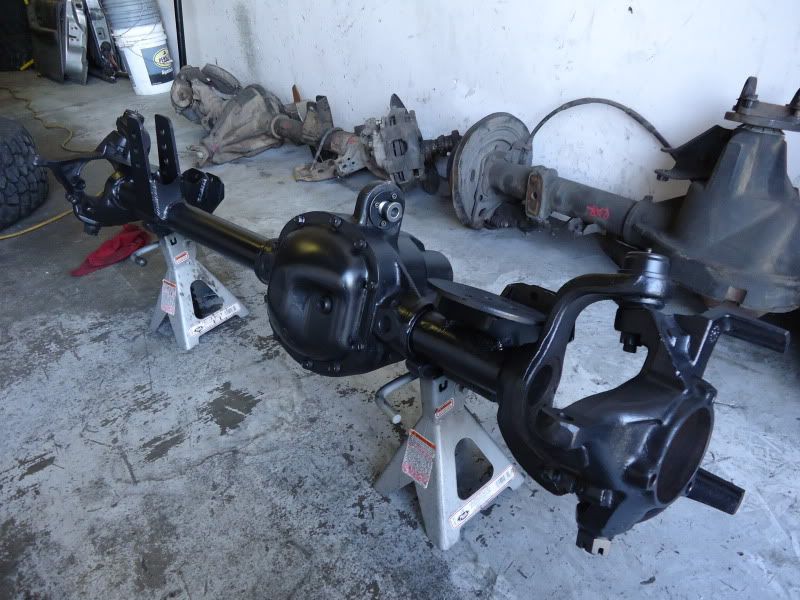 Kinda like four play all layed out new hardware that stuff is SEXY
The best posser pic I have till I get a few things and get on the trail.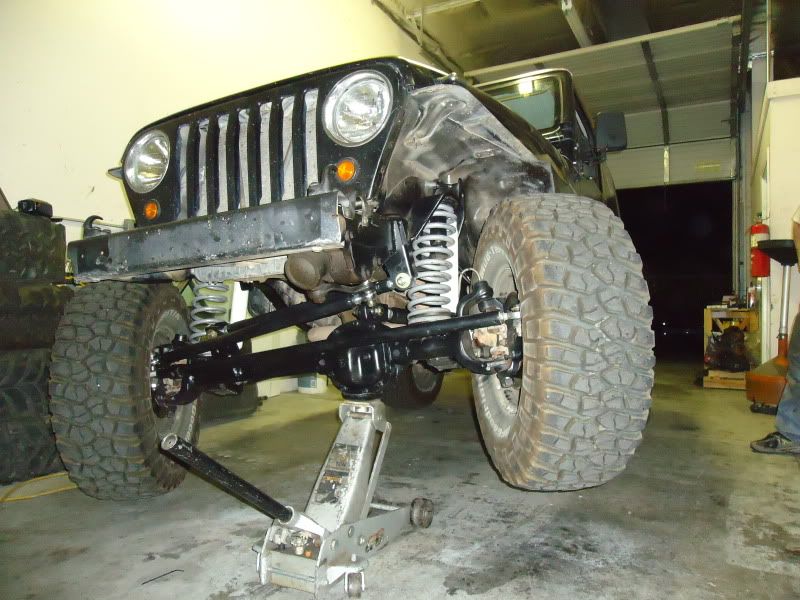 I will get you all some great flex shots when I get the last few things and finish this up.
I hope you all enjoy the write up and hope this will show the vendors and AZ Off Road how much I mean it when I say thanks.
Crash