On a short trip I smelled a faint smell of warm / melting wires and was not sure if it was from my Jeep or not. It was not very strog. When I pulled up to the house (less than 2-3 min drive...) I removed the key and turned off the Jeep and a small whip of smoke came from under the steering wheel column cover.
I have removed the covers and had the Jeep running for 15-20 min to try to find a warm or hot wire. The only thing remotely close is this wire from the ignition switch. It started getting a bit warm. After idling for about 10 min.
Looks like it has seen some heart as its suppose to be red.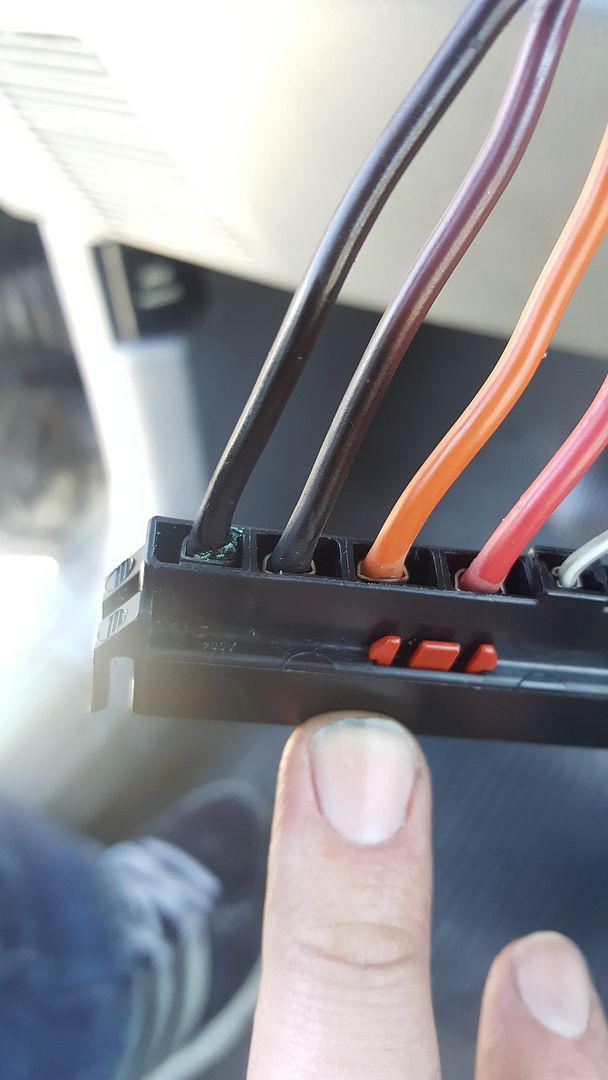 It is corroded a bit.
Do people think this is just a corroded high resistance on a wire due to terminal that I can just cut, crimp, and solder the connector on? Or think this is a problem from the ignition switch? It's fairly new, just a few years old and has not problems starting or putting the car into run or accessory mode.
Thanks for any help that can be offered.