NAXJA Member
NAXJA Member
I thought it would be cool to start a new thread and see what everyone has driven/owned since this is going on a little bit in the "Bar Fight" thread. I'm sure some of you have had some sweet or interesting rides.
Only four and two wheeled road going motor vehicles, I'm leaving out 4-wheelers, snowmobiles, boats and airplanes etc. Pics are welcome!
To keep the list short (for now) I'll only list ones that I actually had decent seat time in, not ones where my buddy let me rip around in something for an afternoon.
I'll get this rolling with family/personal and work vehicles.
In chronological order best as I can remember.
1980 GMC Jimmy
1974 Pontiac Grand Am
1990 Chevrolet S-10 Blazer
1996 International Chassis, Thomas Coach school bus
1989 Oldsmobile Cutlass Calais
1996 Chevrolet Tahoe
2002 Chevrolet Corvette Convertible
2005 Chevrolet Impala
1981 Yamaha Seca 750
2005 Chevrolet Trailblazer
2002 Dodge Dakota
1988, 1992 & 1995 Ford Ranger Base Models, all 2wd four banger w/manual (Work)
2001 & 2005 Ford Crown Victoria Police Interceptor(s) (Work)
1980 Oldsmobile Cutlass Supreme
1997 Jeep Cherokee Sport
2007 Yamaha VMax 1200
1997 Jeep Grand Cherokee Laredo
1984 Oldsmobile Cutlass Hurst/Olds
2009 Pontiac G8 GT
2002 Ford F-350 Wildland Fire Truck (Type 6 Engine)
2005(?) GMC T8500 Topkick Fire Truck (Type 4 Engine, Heavy Unit w/ Tractor plow on trailer)
2002 Jeep Grand Cherokee Overland
1998 Chevrolet Blazer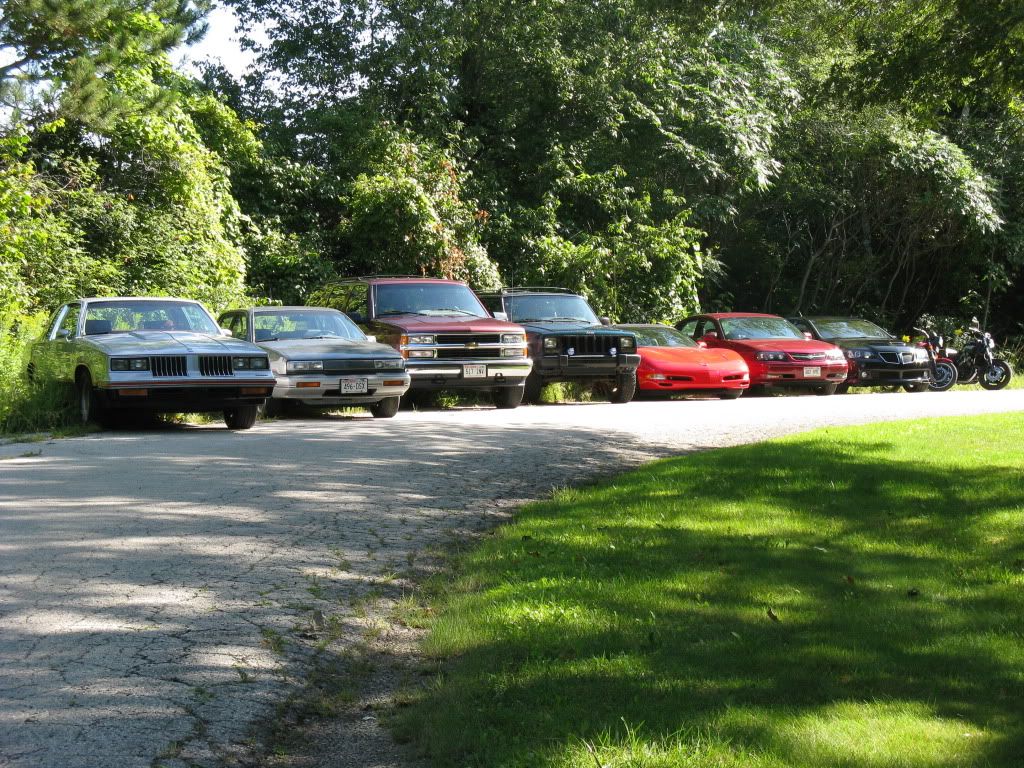 I think I got everything, there others I'm sure.
Post 'em up, lets see your interesting rides!