Selling my prerunner to buy a race truck... so cash only pls.
$4,800
1990- 161k Miles on entire truck
Im going from norcal to san diego this week to pick up a rig and can tow it with me if you're serious.
Registration just renewed in June 2014 and passed smog last year
Front: Velocity Fab unibal kit w/ FOA coilovers
CONE industries racing Hub's with 5/8" wheel studs
FK Unibals and heims are all tight
New total chaos poly center pivot bushings
1.5" 1/4 wall dom steering
needs to install factory centerlink to eliminate all bumpsteer, other than that its a very solid kit that should take a ton of abuse.
Full Ivan Dan glassworks fiberglass kit
Rear: Custom spring pack with 12" GIANT shackles, pivot points welded over the frame, and a simple space saving bedcage w/ 18" FOA'S
Full usable bed that still fits (2) dirtbikes and gear
Pulls 15.5" of travel and handles well
4:10 gears
Motor: 22re- Runs very strong w/ the below new parts that i have receipts for
New timing chain kit w/ metal guide that will last forever
New water pump
New radiator
New OEM toyota Ignitor- $334
New OEM toyota distributor- $256
New ignition Coil
New Plug wires
New Plugs
New valve cover gasket
New Alternator
Belts are all new
Interior: In good shape with a grant steering wheel and Pioneer deck
Tire/wheels:
(4) bfg AT 33"x10.50x15/ (5) 15x8 AR Outlaw II's- Will also throw in 2 spare 33's and a spare 31".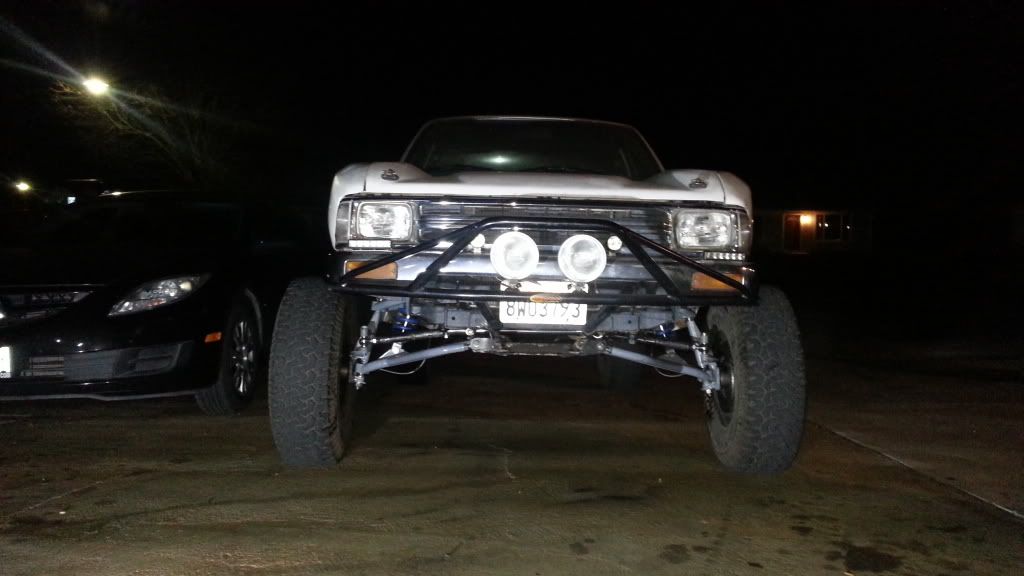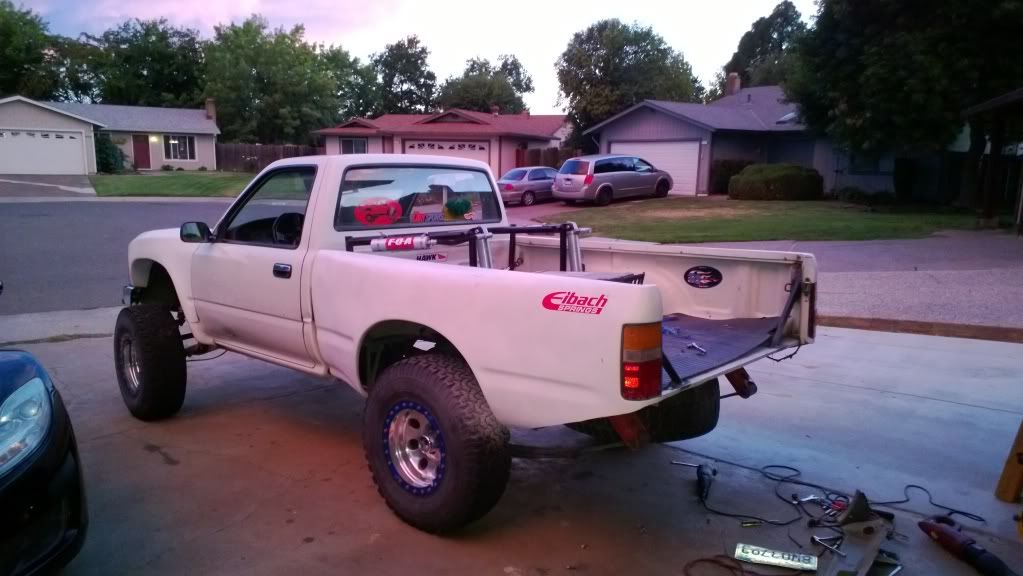 Few more took today if how it sits now...
Arms and spindles are all tig welded
Some spare parts will include a driveshaft, powder coated intake mani, stock gusseted spindles drilled for unibals, newish LUK clutch, idler arms, engine mounts and lots more.
Last edited: